Welcome to our ever-growing archive of groundbreaking workshops and breakout sessions from conferences held nationally. HMR, Inc. supports like-minded organizations — those with an eye to the future.

These archives highlight the state of the conversation in the fields of environmental sustainability, women's rights, LGBT rights, social activism, health & wellness, and green business — offering a synthesis of ideas to help create a healthy and sustainable planet.




We maintain this library of thinkers, leaders and experts for students, researchers, scholars, historians and the ordinary inquisitive mind — hungry for cutting edge ideas, and new practices — to assist you in your ongoing pursuit of creating a better world.

Download these conference recordings to your phone, tablet, mp3 player, computer or any other digital device — or order a CD for your own archives.

~ A Hungry Mind Feeds the Soul ~

It started out as an idea in London in 1991 as HMR Duplications. (And though we were not entirely related to Her Royal Majesty, it seemed fortuitous to have the same initials, more or less.)
Based in Oakland, California, we have built an extensive archive of socially-conscious ideas gathered from hundreds of conferences worldwide. It is our mission to make these recordings available in order to educate and inform a wider audience in our common quest to embrace a brighter future for all.

Helene M.ROSENBLUTH - Producer/Director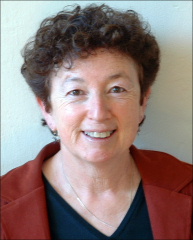 Helene Rosenbluth has been recording conferences nationally and internationally for more than 20 years. As a journalist for Pacifica Radio, she has covered the United Nations International Women's Conferences in Mexico City, Nairobi, and Beijing resulting in several national awards. She was honored by the Corporation for Public Broadcasting for her coverage of the Nairobi International Women's Conference, and by the Associated Press for her radio documentary about Violence Against Women. She covered the Earth Summit in Brazil, the Anti-Racism Conference in South Africa and the Human Rights Conference in Vienna. Her love of disseminating information can be attributed to the fact that she has four planets in her House of Communications ~ it was decided at birth.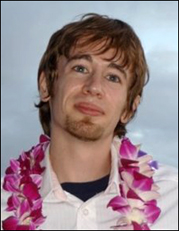 Luke SELDEN - Lead Technical Engineer
Luke Seldon has been fiddling with music and sound since he was a lad in Virginia Beach. With more than ten years of recording experience, he is now an acoustic master with an MFA in Electronic Music and Recording Media from Mills College. Learning about the work activists are doing on the grassroots level inspires him to amplify the message.
Roy WANGUHU - Cinematographer
An intense excitement for the camera's ability to capture images fueled Roy's passion from the first time he started shooting as a teenager. Equipped with a camera, he extensively traveled in Kenya filming some of the most prominent local musical artists. He moved to the States to work on projects that upgrade the image of Africa. He brings his expressive interpretive eye to enhance our Hungry Mind.
This website has grown into a virtual meeting place of like-minded souls eager to hear the latest insights on how to build a better world. Welcome!